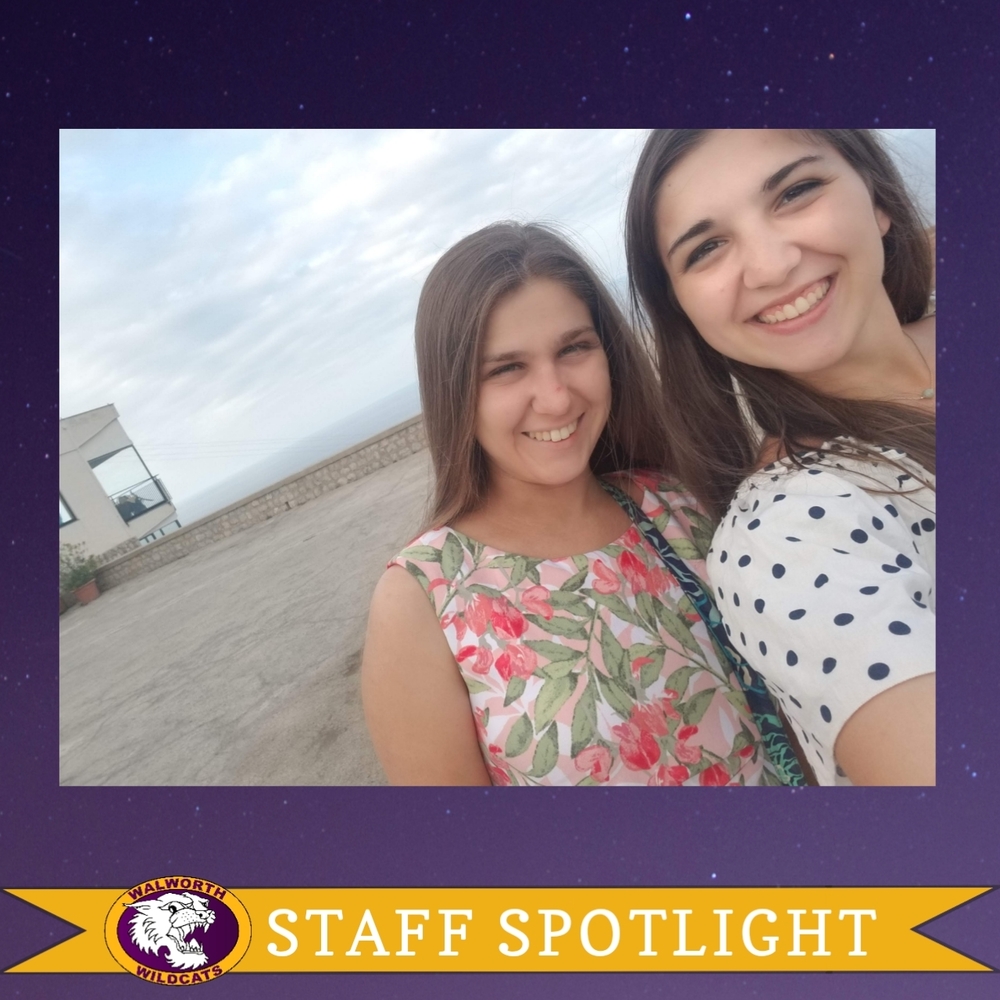 Sunday Staff Spotlight ~ Ms. Schroettner
WalworthJ1
Sunday, January 13, 2019
New for 2019 we will be featuring Walworth School staff members in a Sunday Staff Spotlight.
Walworth School Sunday Staff Spotlight
Meet Ms. Schroettner ~ Middle School ELA Teacher
How long have you worked in the district what is your education background?
This is my first year in Walworth, as well as first year as a full-time teacher.
Where is your hometown?
Oconomowoc, Wisconsin!
Growing up, what did you want to be?
I wanted to start my own bakery! I loved buying doughnuts on Sundays with my dad as a treat, and I wanted to start my own doughnut shop and make cookies and cakes, too.
What's the most helpful advice you've received?
My uncle told me that, "Many people are unhappy, but they create their own unhappiness. You can choose how to react, and you can choose to be happy."
What is your favorite family vacation?
My favorite family vacation was to Myrtle Beach. 11 of us out on the beach, just soaking up the sun and collecting shark teeth!
#WalworthJ1 #WalworthSundayStaffSpotlight