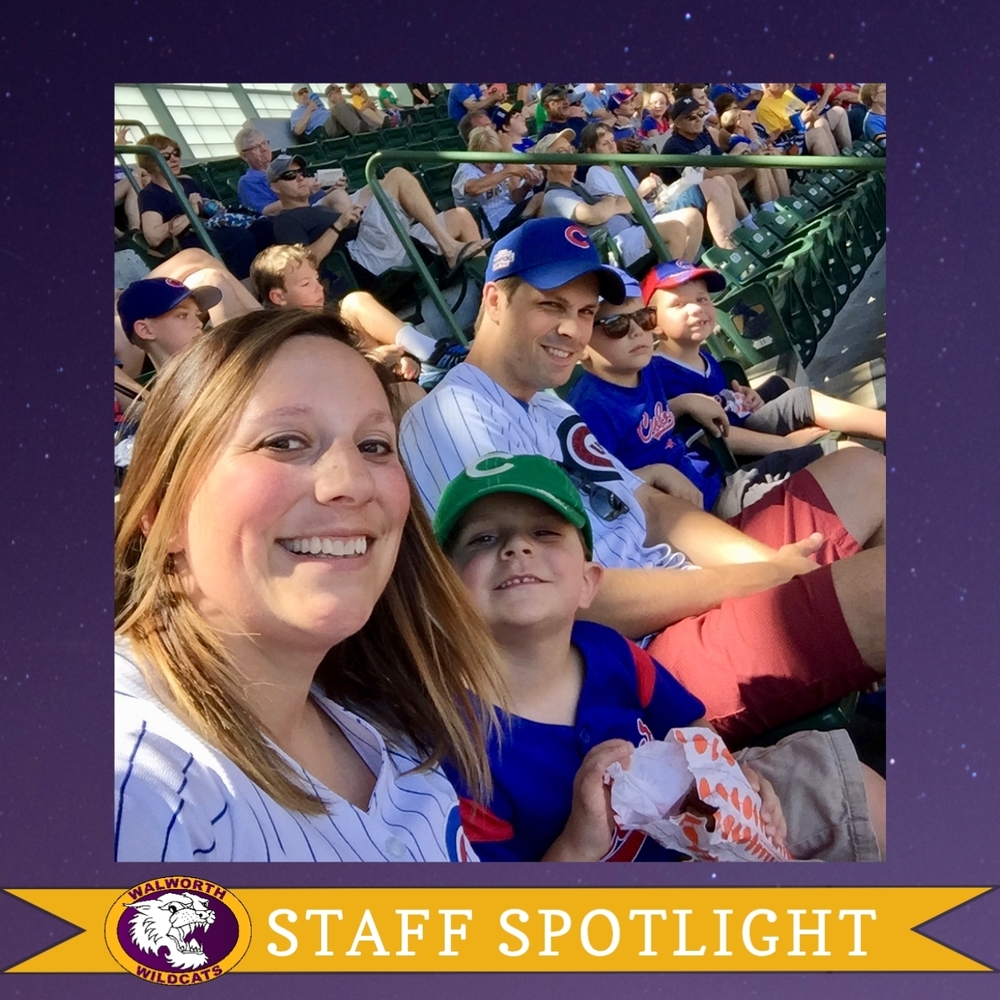 Sunday Staff Spotlight ~Mrs. Roemer
WalworthJ1
Sunday, February 24, 2019
Walworth School Sunday Staff Spotlight
Meet Mrs. Roemer ~ Art Teacher
How long have you worked in the district? What is your background in education?
This is my twelfth year at Walworth. I received my undergraduate degree and graduate degree in Art Education from UW-Whitewater. This was my first job right out of college! I actually interviewed for the job over the phone while on my honeymoon.
Tell us about your family.
Our family consists of myself, my husband Matt and our three sons, Dorian (8), Emerson (6), and Porter (4). My husband Matt and I have known each other since first grade and started dating in high school. He is the choir director at Badger High School and our three boys attend school in Lake Geneva where they are in 4K, 1st grade, and 3rd grade. We also have a 11 year old Yorkshire Terrier named Lilo.
What activities do you enjoy outside of school?
I enjoy spending time with my family and taking walks around beautiful Lake Geneva. I also enjoy reading, exercising and making artwork whenever I can!
What is your favorite family vacation?
Our favorite family vacation is going to Disney World. We love the magic of Disney and are always looking forward to the next time we can go down again!
What are you passionate about?
I am passionate about learning/education/the arts. All of these things are connected for me and I firmly believe that we need to be constant learners who value our education and enrich our lives with the arts.
#WalworthSundayStaffSpotlight #WalworthJ1